Simplify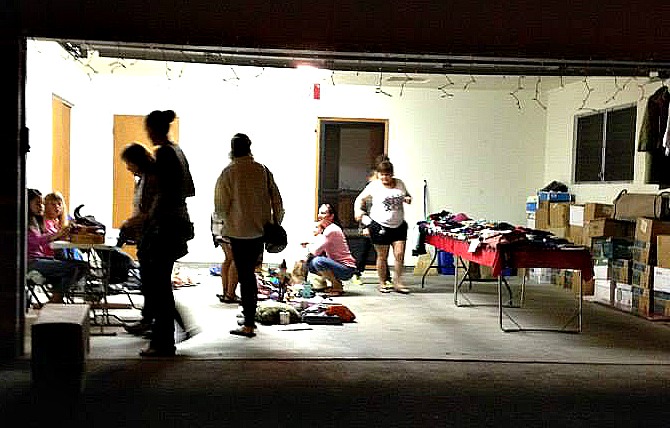 Role model for our kids the joy of living simply so others may simply live.
Habit Buster: Consider giving up $25 worth of expensive or unhealthy habits and lend that money to your kid's lending account on Kiva. Perhaps you can sacrifice that expensive latte at your favorite coffee shop or consider an alcohol-free weekend…lend money saved from those to your kid.
Simplify: You can also simplify your life by getting rid of items from your home and donating them to be sold off at the Aloha Garage Sale (download poster).  Inspire your kid to simplify their lives by donating some of their used items (clothes, toys, books, sports equipment, etc) to the Aloha Kiva Kids-sponsored garage sale. Funds raised by each kid goes to his/her individual lending account. 100% of proceeds from the garage sales are added to the participating kids loans on Kiva. If items are donated to the garage s kids will be divided up equally among the kids or they can together vote on an entrepreneur to give those shared earnings. All participating members will choose a Kiva borrower(s) around the world to whom they will lend through their individual accounts on Kiva.
Upcoming Garage Sale

What: Multi-family Aloha Kiva Kids Garage Sale
When: Saturday, December 12, 2015
Time: 6:00 am – 10:00 am
Where: Raatior home, 700 Kaulele Place, Hilo (Sunrise Ridge)
Please bring donated items to 700 Kaulele Place by Friday, Dec. 4th or call Vid Raatior (808-430-2017) to arrange for pick up from your office or home.
Photo Gallery
Aloha Kiva Kids co-captain, Keala and her friend Abby doing a garage sale to raise funds to lend through their Kiva team – Aloha Kiva Kids.

Posted by Vid Raatior on Saturday, December 6, 2014